Find the best professional in 3 simple steps
1
Tell us what you need
Create your request and let us understand your needs
2
Compare quotes
You will receive up to 5 quotes from professionals that match your need
3
Hire the best!
Pick your favorite and agree on the details of the service
Trust who already tried us!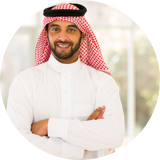 Awad B.
Had a plumbing service
Anan was professional, friendly and punctual. He and his assistant have solved the issue with my lavatory and helped me with the flooding in the kitchen. I truly recommend him!
Nour S.
Had a photoshooting
Mr. Mazen was really talented and professional. He respected the budget offered on the first quote and the result was GREAT. I will definitely hire him again for the next time.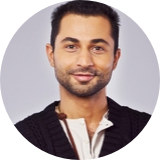 Muntasir A.
Had a french lesson
Learning with Ahmed was easy and quick. Communication has been easy since the beginning and I see major improvements in my skills. Finally I can speak almost with no accent.
Just top quality professionals for all your projects
One place for all the services you needs
Quick solution to every problem
Transparence of prices and quality